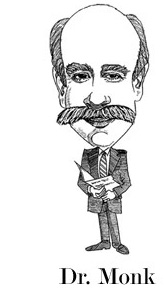 Experience
Currently primary doctor of Gentle Chiropratic Office from 1987 to present. This office combines Sacro-Occipital Technique, a non-forceful method of locating and reducing nerve irritation, with massage therapy to relax muscles and reduce painful conditions.
Education
1984-87: attended New York Chiropractic College, earning degree of Doctor of Chiropractic.
1982: graduated from the swedish Institute of Massage Therapy.
1967-71: attended the State University of New York and Binghamton earning Bachelor of Arts degree, majoring in Humanities.
Presently enrolled in British Institute of Homeopathy Certification program.
Author:

"A Chiropractor's Guide to Life"
Co-Publisher of the

Holistic Resource Network Directory

A guide to Holistic Professionals
and Businesses in the Tri-State Area.
Professional License
Licensed in Chiropratic in New York, New Jersey and Connecticut. Also licensed in Massage Therapy in New York State.
Certification
Currently holds Advanced Certification in Cranio-Sacral Technique , Sacro-Occipital Technique and Receptor-Tonus Trigger Point Technique.
Teaching Experience
Instructor in Pathology, Physiology, and Neurology at the Swedish Institute (1984-85),
New Center for Wholistic Health (1986-88), and Connecticut Center of Massage Therapy (1993-97)
Frequent lecturer, author, and seminar leader for New York State Society of Medical Massage Therapists.